Senate GOP Unveils Smaller CCP Virus Relief Bill, Voting Thursday
Senate Republicans on Tuesday revealed a slimmed-down CCP virus relief bill as they prepare to vote ..
---
Senate Republicans on Tuesday revealed a slimmed-down CCP virus relief bill as they prepare to vote on the measure as soon as this week.
The bill was released by Senate Majority Leader Mitch McConnell (R-Ky.), and it will provide a $300 per week federal unemployment benefit until the end of 2020, which is down from the $600-per-week that was provided under the CARES Act. That provision, however, expired on July 31.
McConnell, as he was walking to his office, told reporters that a vote on the bill is scheduled Thursday, Sept. 10. "Republicans are making yet another overture. Today were releasing a targeted proposal that focuses on several of the most urgent aspects of this crisis, issues where bipartisanship should be especially possible," he said on the floor.
The bill also includes about $105 billion for schools, $16 billion for testing, and would make a loan from the Treasury Department to the U.S. Postal Service forgivable. Political news website The Hill obtained McConnells proposal.
Also included in the bill are liability protections for businesses and medical facilities that stay open during the pandemic.
"These lawsuits pose a substantial risk to interstate commerce because they threaten to keep small and large businesses, schools, colleges and universities, religious, philanthropic and other nonprofit institutions, and local government agencies from re-opening for fear of expensive litigation that might prove to be meritless," the bill reads. "These lawsuits further threaten to undermine the Nations fight against the virus by exposing our health care workers and health care facilities to liability for difficult medical decisions they have made under trying and uncertain circumstances."
Notably, the bill does not include more stimulus checks. The CARES Act provided $1,200 checks to individuals who make up to a certain amount and $500 for children.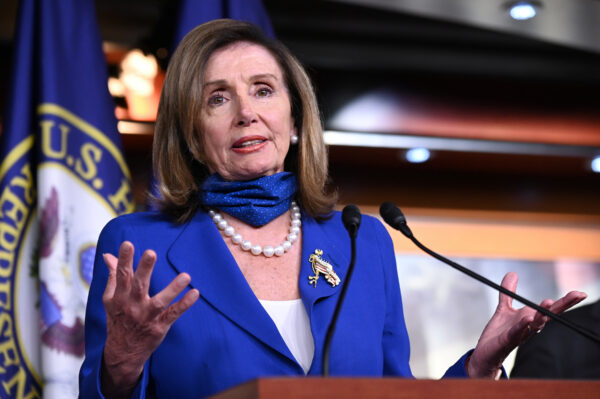 The total cost of the bill was not provided by McConnells office, although it was reported to be $500 billion or less. Democrats had passed a $3.5 trillion bill called the HEROES Act in the House earlier this year.
The bill also does not provide funding for state and local jurisdictions. Democrats had sought nearly $1 Read More From Source
[contf] [contfnew]
[contfnewc] [contfnewc]