Largest New York City Police Union Endorses Trump
The largest union representing New York Police Department officers on Aug. 14 endorsed President Don..
---
The largest union representing New York Police Department officers on Aug. 14 endorsed President Donald Trumps re-election campaign.
"I have 36 years in this job, 21 as a president of this fine organization. I cannot remember when weve ever endorsed for the office of president of the United States until now. Thats how important this is," said Patrick Lynch, the president of the Police Benevolent Association of the City of New York (PBA).
"Mr. President, we are fighting for our lives out there. We dont want this to spread to the rest of this country," Lynch added. "Now, many times people say that a union like ours, law enforcement group, gives endorsements. Not in the New York City PBA, sir. In the New York City PBA, Mr. President, you earn the endorsement and youve earned this endorsement. Im proud to give it."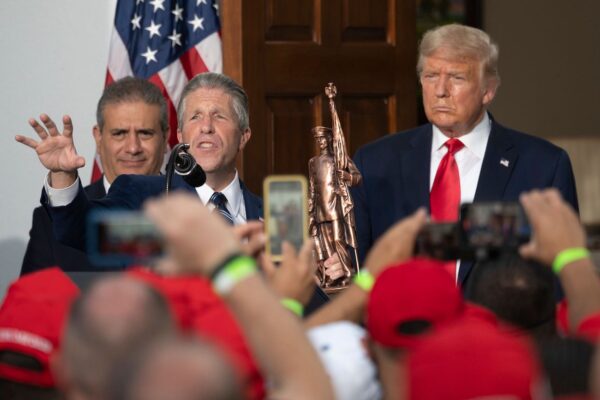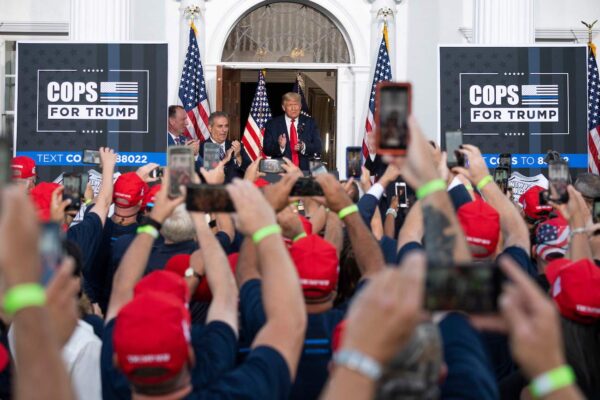 The PBA represents 24,000 of the NYPDs 36,000 officers.
The endorsement comes as far-left groups around the country have ramped up efforts to defund police departments and demonize law enforcement.
In New York City, far-left Mayor Bill de Blasio has cut police funding by $282 million for fiscal years 2020 and 2021.
The mayor signed a law in July criminalizing several safe, nonviolent martial arts techniques used by police around the country and the world to subdue resisting subjects. Police officers will thus have to resort to other methods that are often more violent and put both the officers and the people they attempt to arrest in greater danger, some experts say.
"Were going to give you back your status," Trump said at the endorsement event in New York City. "I hate to say it but its been taken away."
"Were gonna give New York a real shot," Trump said. "I think we have a real chance of winning New York."
The endorsement as a wave of crime and violence unseen since the crack epidemic of the 1990s engulfs the city. More than 320 people were shot in the four weeks ending July 19, up more than 200 percent from the same period last year. Murder is up 24 percent this year compared to last year.