Many Flaws in Cuomo Agency Report on Nursing Homes and COVID-19: Lawmaker
A New York state report that sought to clear officials, including Gov. Andrew Cuomo, was deeply flaw..
---
A New York state report that sought to clear officials, including Gov. Andrew Cuomo, was deeply flawed, a federal lawmaker said.
The New York State Department of Health report primarily blamed staff members who officials said were infected when they went to work, spreading the CCP (Chinese Communist Party) virus, which causes COVID-19, to residents at nursing homes.
An order from Cuomo, a Democrat, that nursing home operators could not refuse to accept residents solely based on a confirmed or suspected diagnosis of COVID-19, wasnt a factor, according to the report. The order was changed in May.
In a letter (pdf) to the governor late Thursday, Rep. Steve Scalise (R-La.), ranking member of the Select Subcommittee on the Coronavirus Crisis, outlined what he said were numerous flaws in the report.
Sufficient proof wasnt presented to support the thesis that staff, rather than the March 25 order, were to blame for New York states high nursing home mortality rate, the letter stated.
The report "dismisses the nursing home order as a driving factor in patient deaths because the peak in nursing deaths did not align with peak hospital readmission," according to the letter.
"This analysis, however, ignores the role that readmissions played in the rate of deaths, even if they were declining. Whether or not nursing home deaths would be less numerous and would decline far faster without your order is an important question this report fails to even address."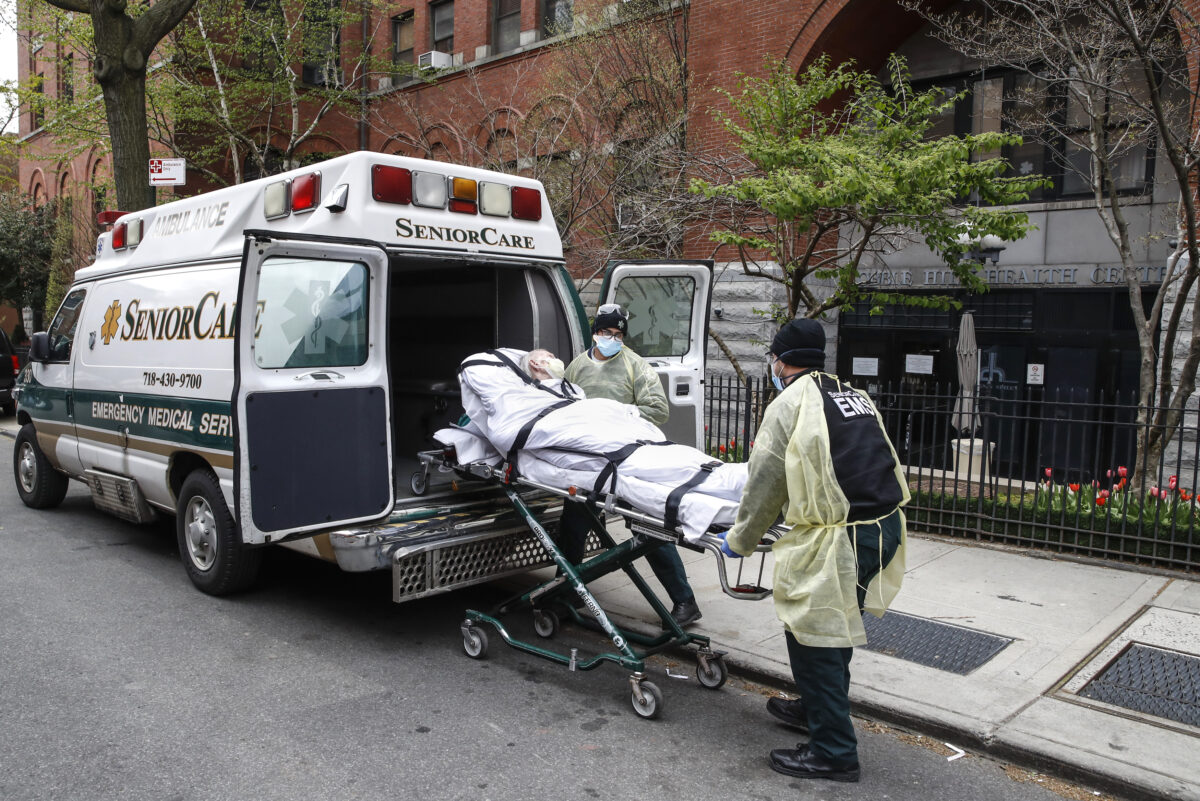 Lawmakers asked the Cuomo administration for a number of documents and information, including the total number of confirmed or suspected COVID-19 positive patients returned to a nursing home or other long-term care facility between March 25 and present.
Rich Azzopardi, a Cuomo advisor, told The Epoch Times in a statement: "These travel sized Trumps can write as many election-year partisan attacks on taxpayer-funded letterhead as they want, but the fact is are they have no authority to launch their own inquiry."
Azzopardi pointed to a 2017 opinion (pdf) from the Department of Justice, which stated in part that members of Congress dont have the authority to conduct oversight without the absence of "a specific delegation by a full house, committee, or subcommittee."
Azzopardi said the report was peer-reviewed by medical experts and "showed definitively that the spike in facility deaths was early, likely caused by asymptomatic staffers through no fault of their own and predated the March 25th directive."
Others disagree with the timeline.
The policy "left nursing facilities in New York with little choice, regardless of whether they were prepared to safely isolate those patients or not," Rebecca Gould, president and CEO of Schuyler Hospital, told members of Congress at a hearing last month.