US Calls Out Chinese Regimes Orwellian Censorship on Hong Kong
The U.S. Department of State late Monday issued a statement strongly condemning the Chinese Communis..
---
The U.S. Department of State late Monday issued a statement strongly condemning the Chinese Communist Partys crackdown on free speech in Hong Kong, following reports that pro-democracy books have been pulled from libraries in the city.
"The Chinese Communist Partys destruction of free Hong Kong continues," Secretary of State Mike Pompeo said in a statement. "With the ink barely dry on the repressive National Security Law, local authorities—in an Orwellian move—have now established a central government national security office, started removing books critical of the CCP from library shelves, banned political slogans, and are now requiring schools to enforce censorship."
"Until now, Hong Kong flourished because it allowed free thinking and free speech, under an independent rule of law.  No more.
"The United States condemns Beijings repeated failure to live up to its obligations under the Sino-British Joint Declaration, and these latest assaults on the rights and freedoms of the people of Hong Kong."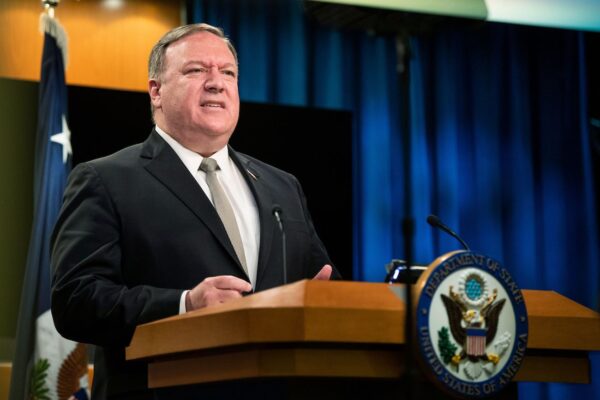 Hong Kong was handed back from British colonial rule to Chinese sovereignty in 1997 with the express guarantee under the Sino-British Joint Declaration that the citys high degree of autonomy and essential freedoms would be preserved under the principle of "one country, two systems" until 2047.
However, after a national security law on Hong Kong became effective late on June 30, a growing number of Hongkongers are considering fleeing the city due to fears that the freedoms that had distinguished Hong Kong from China—including freedom of speech—are now no more.
Related Coverage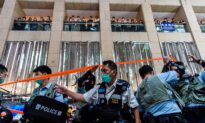 Beijing Imposes Maximum Penalties of Life Imprisonment in Security Law for Hong Kong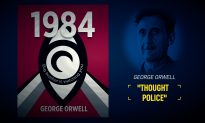 What George Orwell Taught Us About State Censorship
The draconian national security law became effective late on June 30 after ceremonial votes by Chinas rubber-stamp legislature. The legislation was written and passed behind closed doors without the consultation of Hong Kongs legislature or local government.
The law gives Beijing sweeping power to target individuals for any acts of secession, subversion, terrorism, and collusion with foreign forces with maximum penalties of life imprisonment.
Under the new law, expressed political views that advocate for Hong Kongs independence or liberation are illegal.
On July 1, the morning after the law was enacted, Hong Kong police arrested 10 people under provisions of the new law. In some cases, they were arrested for holding flags, banners, and flyers that had slogans supportive of Hong Kong independence.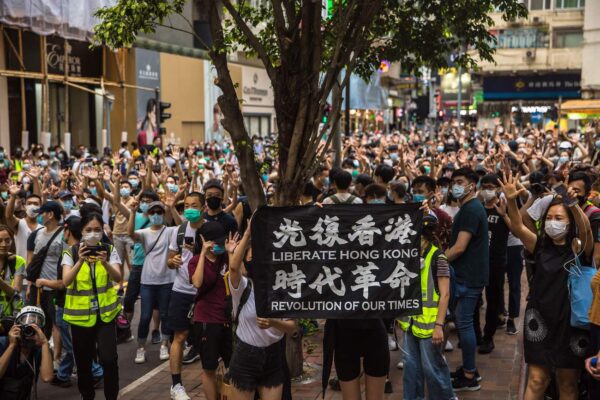 On July 2, the Hong Kong government declared that the popular protest slogan "Liberate Hong Kong! Revolution of our times" is illegal because it "connotes" a pro-independent, separatist, and subversive message.
Public libraries have started to review books written by pro-democracy activists to see whether they violate the new law, and according to multiple reports, pro-democracy books have begun to disappear from libraries in Hong Kong.
The national security law also mandates that a new security bureau be established in the city. On July 3, Beijing appointed Zheng Yanxiong, known for his role in suppressing on 2011 anti-corruption protests in the southern village of Wukan, to head the new security bureau—which directly answers to the central government.
"We used to think of secret police as something abstract. Now, it is a very real fear," activist Nathan Law had said at a U.S. congressional hearing on July 1. Law
[contfnewc] [contfnewc]