Some Statues Can Come Down Through a Legal Process, Trump Says
President Donald Trump late Thursday said statues can come down but the removal process should be do..
---
President Donald Trump late Thursday said statues can come down but the removal process should be done legally, as opposed to the vandalism seen in Washington and other cities.
"We can take things down, too. I can understand certain things being taken down, but they ought to go through a process legally," the Republican president said.
"And then we take it down; in some cases, put them in museums or wherever they may go."
Government officials in a number of states, including the Carolinas, have removed statues of slaveowners with plans to place them in museums or educational institutions.
Trump, speaking during a Fox News town hall, said federal law enforcement has arrested a lot of people—possibly hundreds—for the destruction theyve wrought during riots in recent weeks, noting mobs have taken down or targeted statues of former presidents like George Washington, Andrew Jackson, and Abraham Lincoln.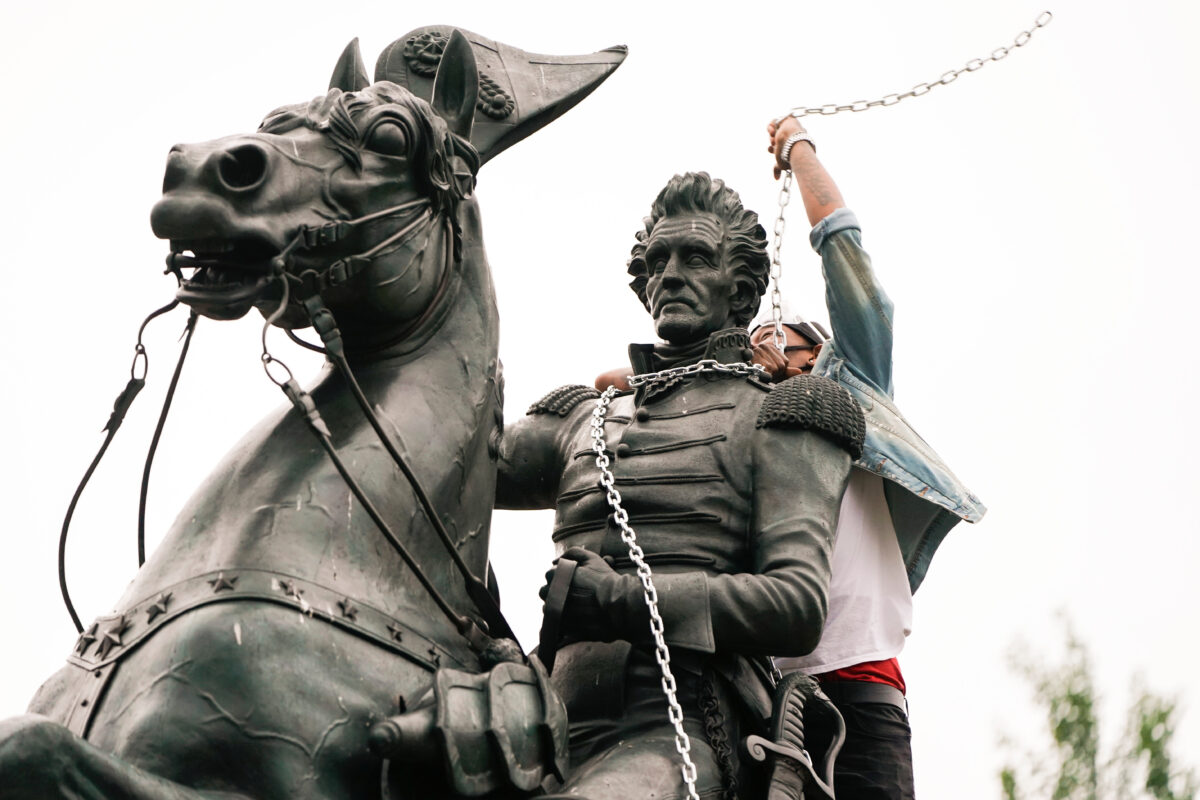 Activists have even discussed removing statues of Jesus, Trump said, referring to calls made by Shaun King, a former Bernie Sanders delegate, among others.
Describing those fomenting chaos as troublemakers, agitators, and anarchists, Trump said they have nothing to do with any particular event.
"The big thing they want is they want to really destabilize our country, and we dont let them," he said, several days after he said he was authorizing federal officers to arrest any person who vandalizes or destroys a monument or other federal property.
One group, in parallel with a legal effort from a delegate, wants to tear down the Emancipation Statue in Washington, which was paid for by freed slaves and honors Lincoln for ending slavery.
They planned to do so Thursday, but strong barriers were placed around the memorial. The group reportedly postponed their vandalism attempts until Friday night.
"You have somebody, I think, that wasnt freed, and hes getting up. Its the position of hes getting up; hes being freed by Abraham Lincoln," Trump said, describing how he sees the statue.
"And I can see controversy, but I can also see beauty in it. And it was paid for by slaves. I dont know if you know that. It was paid for because they were so grateful to the president. It was paid for that reason. And they want to take it down," he added, before making the statement about moving statues to museums.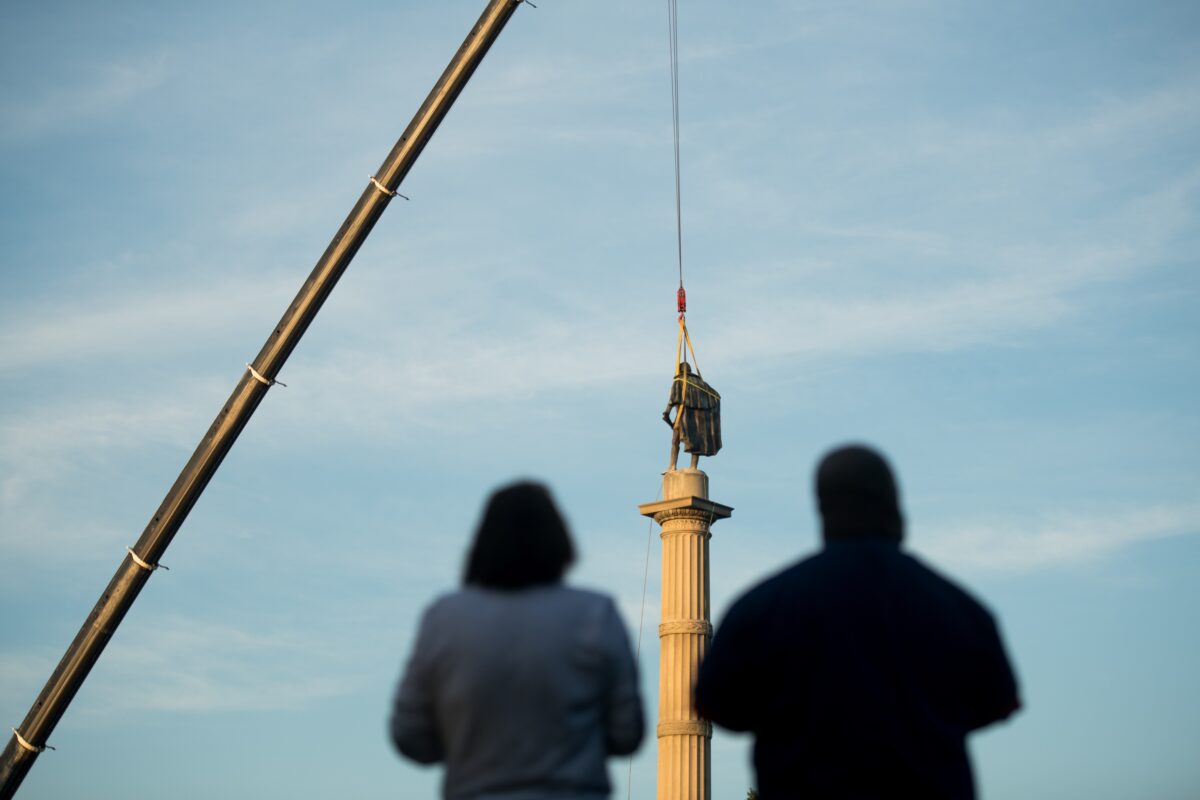 An audience member inquired about what unfolded in Wisconsin late Wednesday, when two statues, including one showing an anti-slavery activist, were toppled, and hooligans assaulted a Read More From Source
[contf] [contfnew]
[contfnewc] [contfnewc]