Trump Campaign Sues Super PAC Over Ad Claiming President Called Virus a Hoax
The Trump campaign filed a defamation lawsuit against a pro-Democrat super PAC over an advert that f..
---
The Trump campaign filed a defamation lawsuit against a pro-Democrat super PAC over an advert that featured a "manufactured statement" that claimed President Donald Trump called the CCP (Chinese Communist Party) virus a "hoax."
The lawsuit, filed June 18 in the U.S. District Court for the Western District of Wisconsin (pdf), says that Priorities USA Action (PUSA) produced an advert featuring a "false and defamatory statement" that harmed the reputation of the Trump campaign.
Related Coverage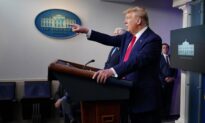 Trump Campaign Sues TV Station Over Manipulated Audio Ad on COVID-19
"President Trump never referred to the virus itself as a hoax," the Trump campaign said in a statement.
PUSA is identified in the court filing as an intervenor defendant. The Trump campaign previously filed a defamation lawsuit in April against NBC affiliate Northland Television (WJFW-NBC), the defendant in the suit. The TV station was among various media outlets that broadcast the advertisement, the Trump campaign stated in its latest complaint.
The complaint says that the advertisement, titled "Exponential Threat," as well as another "substantially similar" advertisement, titled "One Week Later," were produced through piecing together different audio clips from Trump campaign events to manufacture a "blatantly false statement that was never said by candidate Trump: The coronavirus, this is their new hoax.'"
"The PUSA ads knowingly and intentionally misattributed the Manufactured Statement to candidate Trump—a statement that PUSA knew that candidate Trump never said," the complaint continues.
The Trump campaign demands a trial by jury over its allegations and seeks judgment against PUSA, as well as damages "in an amount to be determined at trial," and legal fees.
South Carolina Rally Comments
The complaint noted that, "Defendants assert that the Manufactured Statement was made by candidate Trump at a campaign rally for the Trump campaign in Charleston, South Carolina."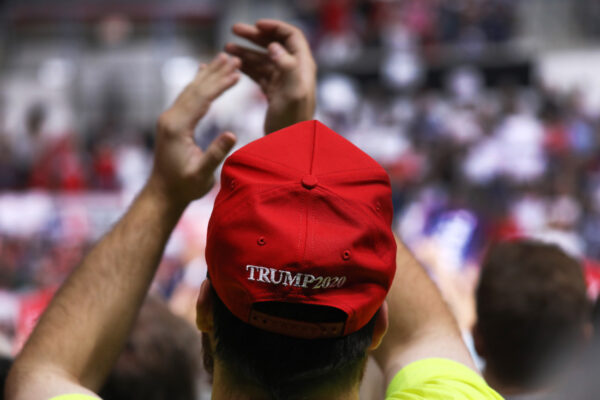 At the rally on Feb. 28 Trump said: "Now the Democrats are politicizing the coronavirus, you know that, right? Coronavirus, theyre politicizing it. We did one of the great jobs. You say, Hows President Trump doing? They go, Oh, not good, not good. They have no clue. They dont have any clue. They cant even count their votes in Iowa. They cant even count. No, they cant. They cant count their votes.
"One of my people came up to me and said, Mr. President, they tried to beat you on Russia, Russia, Russia. That didnt work out too well. They couldnt do it. They tried the impeachment hoax. That was not a perfect conversation. They tried anything. They tried it over and over. Theyve been doing it since you got in. Its all turning. They lost. Its all turning. Think of it. Think of it. And this is their new hoax," he added.
The audio referred to in the complaint appears to have spliced disparate parts of Trumps remarks from that rally.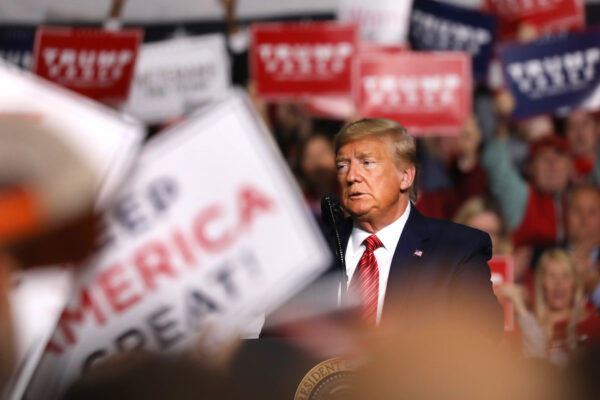 On Feb. 29, the day after the rally, Trump explained his remarks in a press conference.
"Im not talking about whats happening here; Im talking what theyre doing," he said, referring to Democrats. "Thats the hoax."
The Trump campaign said in its complaint that PUSA created the ads "to affect voting behavior of members of the voting public and influence the 2020 presidential election as defeating candidate Trump is a core tenet of its mission,"
[contfnewc] [contfnewc]