Judge Appoints Amicus Curiae, Asks Whether Flynn Should Be Held in Contempt
A federal judge on Wednesday issued an order appointing a retired judge with advising whether former..
---
A federal judge on Wednesday issued an order appointing a retired judge with advising whether former Trump administration national security adviser Lt. Gen. Michael Flynn should face an additional criminal contempt charge for perjury.
U.S. District Judge Emmet Sullivan, who presides over Flynns criminal case, appointed John Gleeson, a former federal judge in New York, as an amicus curiae—or friend-of-the-court—to "present arguments in opposition to the governments Motion to Dismiss," and to "address whether the Court should issue an Order to Show Cause why Mr. Flynn should not be held in criminal contempt for perjury."
Gleeson has been in private practice since 2016. Before serving for more than two decades as a federal judge in New York, he was a federal prosecutor who handled a number of high-profile cases. One such case was against late Gambino crime family boss John Gotti.
Related Coverage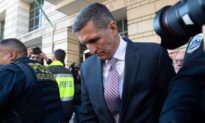 Judge Delays Request to Dismiss Flynn Case, Could Allow Outsiders to Weigh In
Sullivans short written order (pdf) came after he said on Tuesday in another written order that he would not immediately rule on the Department of Justices (DOJ) motion to dismiss the case against Flynn, and would instead consider letting outside parties weigh in. The exact reasons as to why Sullivan ordered a perjury review are unclear.
Justice Department spokeswoman Kerri Kupec declined to comment on Sullivans latest order when reached by The Associated Press. Earlier, in an interview Tuesday evening with Fox News, Kupec said the departments position was clear in the motion to dismiss the case.
"We do not believe this case should have been brought, we are correcting that and we certainly hope that in the interest of true justice, that the judge ultimately agrees and drops the case against General Flynn," she said.
Flynn pleaded guilty on Dec. 1, 2017, to one count of lying to the FBI by testifying in court under oath. In January 2020, Flynn asked Sullivan, a Clinton appointee, to allow him to withdraw his guilty plea because of the prosecutors "bad faith, vindictiveness, and breach of the plea agreement," his legal team wrote in a court filing (pdf) at the time.
Flynns lead lawyer, former federal prosecutor Sidney Powell, had said that Flynn didnt lie, pleaded guilty because prosecutors at the time didnt give him exculpatory information and exerted pressure on him and his family. Powell also argued that Flynns previous lawyers had a conflict of interest that prevented them from advising him properly.
Flynns guilty plea was related to an interview he had with FBI agents on Jan. 24, 2017. The interview focused on his phone calls in late 2016 with then-Russian Ambassador to the United States Sergey Kislyak.
While its possible that what Flynn told the FBI agents didnt quite match what the FBI knew from wiretaps of Kislyaks calls, Flynn didnt intentionally lie, Powell previously said.
The DOJ filed a motion to dismiss the case against Flynn on May 7, saying that the FBI had insufficient basis to question Flynn and that his statements were not material to the agencys broader counterintelligence investigation at the time into allegations of ties between Russia and the Trump campaign, code named "Crossfire Hurricane." Those allegations have since been disproven.
In May 2017, former FBI Director Robert Mueller was appointed as a special counsel to take over the FBIs investigation, which, after 22 months did not find sufficient evidence to establish that Trump or his campaign conspired or coordinated with the Russian government to sway the outcome of the 2016 presidential election.
FBI documents unsealed recently show that an FBI official in a handwritten note Read More From Source
[contf] [contfnew]
[contfnewc] [contfnewc]