Trump's Middle East plan could jeopardize Jordan-Israel peace treaty, Jordan PM says
For generations, the international community has been trying to find a solution to the Israeli-Pales..
---
For generations, the international community has been trying to find a solution to the Israeli-Palestinian conflict, and now after three years in the making, the United States says it has found an answer — President Donald Trump's "Deal of the Century."It lays the groundwork for Israel to immediately begin annexing large chunks of the West Bank, and also foresees the eventual establishment of a Palestinian state with limited sovereignty. In an interview with CNN's Becky Anderson, Prime Minister Omar Razzaz warned that Jordan's peace treaty with Israel could go into what he called "deep freeze mode," potentially putting it at risk."When this peace treaty was signed, the Jordanian hope, and maybe even the Israeli [hope] at the time, was for it to lead to a comprehensive solution at the level of the region and sustainable peace," he says. "Unfortunately, none of this materialized."Bill Clinton, the US President at the time, witnessed the signing and applauded it as a historic moment. Now, current President Trump could undo that history.
'The Deal of the Century'
On January 28, Trump, alongside Israeli Prime Minister Benjamin Netanyahu, unveiled his long-awaited plan, giving it the name "Peace to Prosperity. Trump claimed it presented a "realistic two-state solution" but it was rejected by Palestinian leaders, as well as by 94% of the Palestinian people, according to a respected poll.The Israeli Prime Minister praised Washington for the plan, calling Trump "the greatest friend" Israel has ever had in the White House. Trump's plan would shrink the amount of West Bank land left for a future Palestinian state by recognizing Israel's sovereignty over all Israeli settlements in the territory, as well as the Jordan Valley — the eastern-most part of the West Bank. Apart from a short border with Egypt, the future Palestinian state would be completely encircled by Israel."Is the world willing to accept this?" said Razzaz. "Do we realize where we're pushing Israel, Palestine, the region and the world?"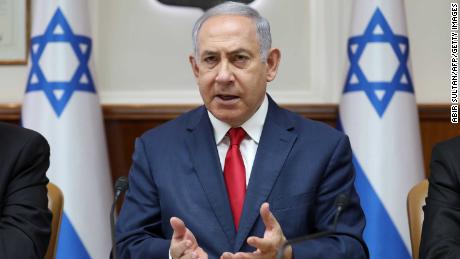 For decades, Jordan has played a key role in maintaining stability in the region, recognized by the United States, Israel and many others. But Razzaz told CNN none of the elements of the White House deal had been discussed with Jordan prior to its announcement, despite it containing specific financial aid projects that Jordan would benefit from.In response, a White House official told CNN: "We're not going to get into the details of every diplomatic discussion about the Vision for Peace; however, we met with stakeholders and friends in the region many times over the last three years to discuss various ideas and concepts. We are appreciative for the iRead More – Source
[contf] [contfnew]
[contfnewc] [contfnewc]