Islamic Jihad leader killed in Israeli air strike
And in Damascus, Syria says an Israeli air strike killed at least two people including the son of Is..
---
And in Damascus, Syria says an Israeli air strike killed at least two people including the son of Islamic Jihad leader, Akram al-Ajouri.The developments serve to escalate significantly tensions between Israel and Gaza militants. Baha Abu al-Ata was killed in an overnight strike on a house in Shajaiyah, in Gaza City. His wife Asma Abu Al-Ata was also killed, as well as four others belonging to Islamic Jihad's armed wing the Quds Brigade. Forty-five people were injured in airstrikes, some seriously, Palestinian Ministry of Health officials said.Abu al-Ata was responsible for rocket fire from Gaza in recent months, the Prime Minister's Office said shortly after the strike, as well as planning numerous other attacks against Israel."Abu al-Ata was promoting preparations to commit immediate terror attacks in various ways towards Israeli civilian and IDF troops during the recent few days," an IDF statement said. "Al-Ata trained terror squads for infiltration and sniper attacks, drone launching and rocket fire to different distances."Islamic Jihad vowed to avenge the killing, saying in a statement: "The response to this crime will have no limits … the occupation will be the one responsible for this aggression."Islamic Jihad leader, Khaled al-Batsh, said at a press conference Tuesday that Israeli Prime Minister, Benjamin Netanyahu, "will pay a high price."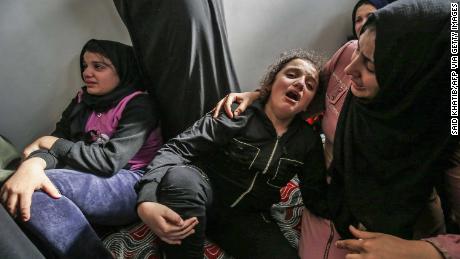 Islamic Jihad is the second largest militant group in Gaza, after Hamas, which governs the coastal strip. Of the two main factions it is seen as having a closer relationship with Iran. Both are bitter opponents of Israel, though tensions exist between them over their commitment to a truce with Israel that has largely held since the 2014 war. On recent occasions when the truce has broken down and rockets have been fired from Gaza, Islamic Jihad has generally been seen as responsible.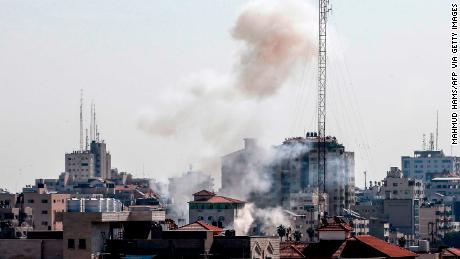 Tuesday morning the IDF said Islamic Jihad was behind more than 100 rockets fired into Israel from Gaza, with dozens intercepted by Israel's aerial defense system. Two people sustained light injuries when a rocket narrowly missed their car as they were driving in the eastern outskirtsRead More – Source