Sports
Smith's behind-the-scenes role in star quicks' Test preparations
Australia's star quicks have enlisted the services of Steve Smith as they prepare to take down India's batting maestro Virat Kohli in this summer's showpiece series.
Any hopes Smith had of wearing the baggy green this summer were dashed once and for all last week by the Cricket Australia board but the former captain is still playing a role behind the scenes.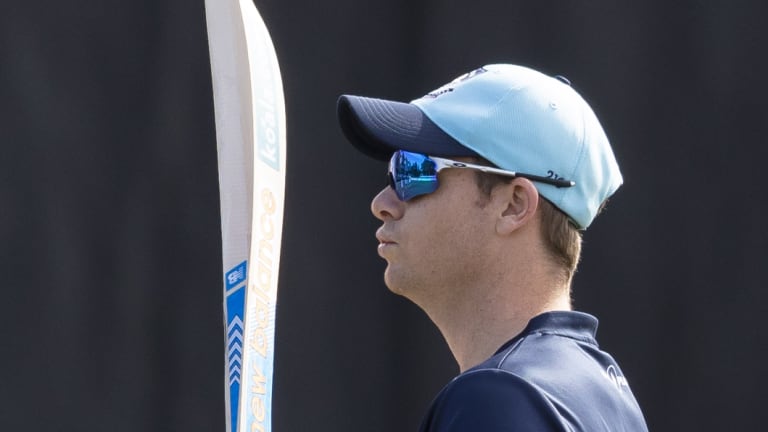 Smith will this week face the big three of Josh Hazlewood, Mitchell Starc and Pat Cummins in the SCG nets as they round off their preparations for the first Test in Adelaide starting Thursday week.
The star trio, on whose shoulders so much rests if Australia are to avoid a historic series defeat to India on home soil, were not released for Shield duties by CA, presumably to manage them through four Tests in a month.
Advertisement
What they lose through not being able to bowl in match conditions, they gain part of it back by bowling to a batsman of Smith's quality.
Though Smith's game is different to Kohli's, he will give Australia's quicks a reminder of what's required against one of the world's best.
"He's someone the three of us have bowled a fair bit to over the last little while at training," Starc told Fairfax Media. "To get the view of a batsman who is facing us, get his opinion on how we're tracking, is always great as well.
"There's talking bowling coaches then there's talking to the guys you're bowling to. That's a great opportunity to have him face us in our preparation leading up to the Tests."
Though he cannot play in any competition organised by CA, Smith has trained with the NSW squad leading into commitments with his grade club Sutherland.
Chances for Smith to face world-class bowling will be limited once the Tests start so when the opportunity presented to have a hit against Australia's frontline quicks he jumped at it.
"He was around training (Thursday) with the Blues. We said we have a few overs to bowl next week and we said if you want to have a hit he was more than happy to oblige," Starc said. "It'll be great to bowl to him in the nets. He's one of the best in the world, to even get his thoughts on how we're tracking will always be good for us."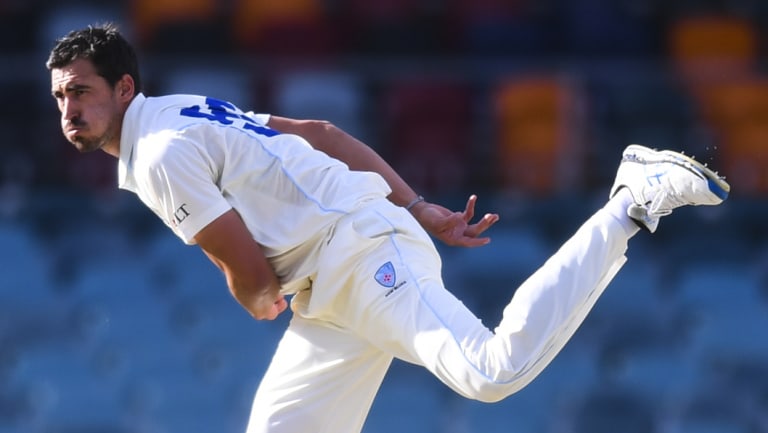 By missing this week's round of Shield games, which the rest of Australia's Test squad are playing, Starc, Cummins and Hazlewood can have their workloads tailored as opposed to being dictated to by a match situation.
The trio played in the previous round of the Shield, which marked Cummins' and Hazlewood's returns to first-class cricket after missing the Tests in the UAE.
Hazlewood was the pick of the three with six wickets though all three quicks were able to get at least 29 overs under their belts on a pitch not ideal for fast bowling.
"It was very flat, quite abrasive and took a fair bit of turn at the back end of the game," Starc said. "For the bowling group we got plenty out of it. We all bowled really well on a flat wicket."
There is less certainty among the batting ranks with one spot in the top six up for grabs. The key game in the Shield will be the one between Queensland and Victoria with Aaron Finch, Marcus Harris and Peter Handscomb all featuring.
Harris and Handscomb appear to be vying for the one spot while intrigue surrounds where Finch bats.
It's unlikely Finch will depose Harris and Travis Dean at the top for the Vics despite national coach Justin Langer's belief he can succeed as a Test opener at home.
"It's hard to knock those two out of the opening position for us, Finchy averages 50 batting five and six for us so it's hard to change that as well," Handscomb, the Victoria skipper, said.
Andrew Wu writes on cricket and AFL for The Sydney Morning Herald
[contf] [contfnew]
[contfnewc] [contfnewc]