Sports
Aussie quick Schutt shines from Iast year's woes against India
Megan Schutt considers the last time she faced India in a World Cup match one of her worst days on a cricket field.
But less than 18 months later and headed into Australia's last group match against the same opposition on Sunday morning (AEDT) before the women's World Twenty20 semi-finals, it's proved to be her making
Now the world's No.1 women's T20 bowler, Schutt went for figures of 1-64 from nine overs in Australia's one-day World Cup semi-final loss to India last year.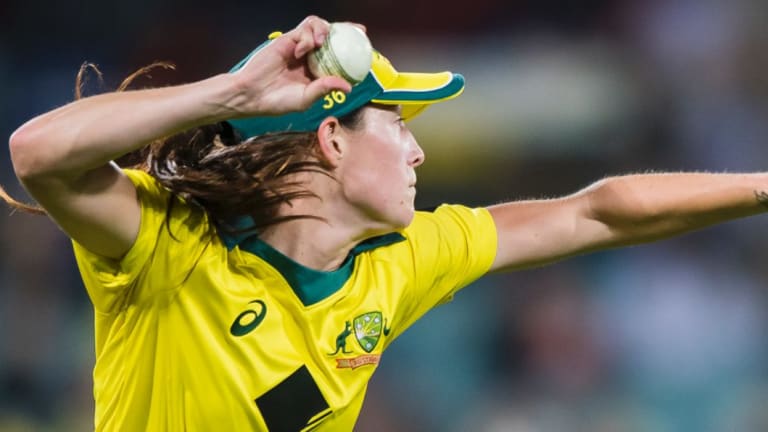 Harmanpreet Kaur was the chief destroyer, whacking an unbeaten 171 from 115 balls as the South Australian quick went for her most expensive spell in her one-day career.
Advertisement
"I guess I didn't really have a Plan B going into that match and that was obviously something we needed in that circumstance," Schutt told AAP.
"I hadn't been taken down like that for a long time. It really gave me a good kick up the butt that not one plan is going to work for everyone.
"I went away and worked on some other plans for what I'd do in that situation again. That's the biggest difference for me now."
Schutt's Plan B variations have been a cornerstone to Australia's undefeated start in the Caribbean.
The 25-year-old leads the wicket-takers for the team and is going at just five- an-over with a heavy mix of back-of-the-hand balls on the slower wickets.
A facet that is sure to be key in next week's finals, with India and Australia both through and now vying for top spot in Group B.
"Megan for me is the prime example of someone who has come out from that semi- final loss to India and really reinvented herself," Aussie coach Matthew Mott said.
"She is the No.1 bowler in the world now and she was the one it wasn't pretty for.
"We had to go through the footage and pull out a lot but she's come up with some really good strategies now for when that happens next time."
Schutt's reaction was immediate.
Having already moved to Brisbane from regional Adelaide to fix tendonitis in both her knees, she made use of living 10 minutes from the National Cricket Centre and visited almost daily.
"I had the facility there every day and that was key to helping me evolve as a cricketer," Schutt said.
"Having the coaches and physios that close really helped me.
"I was there every day. Especially when I was doing my rehab. And then after that I was still in there five to six days a week."