Sports
Melbourne United slow the pace for NZ Breakers
Melbourne United will do everything they can to slow down the New Zealand Breakers when they face off in Invercargill on Friday night.
Melbourne lost to the Breakers at Melbourne Arena in round one but have made big strides since with their record now 6-3 as they sit in second place on the ladder.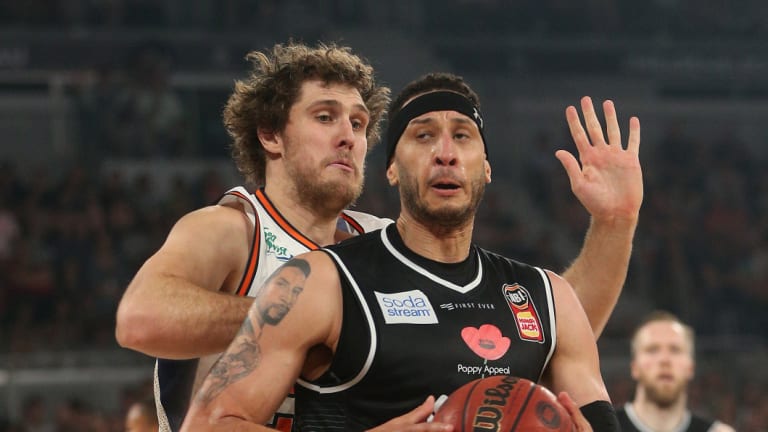 In the weeks since, the Breakers have shown that they are at their most dangerous when pushing the pace and Melbourne coach Dean Vickerman has taken note.
Former Melbourne United power forward Tai Wesley, proven performer Thomas Abercrombie and shooters Corey Webster and Patrick Richard are all danger men for the Breakers.
Advertisement
"Wesley was fantastic in that first game and we have to change our coverages a little on him," Vickerman said.
"We did a really good job on Webster but then Patrick Richard was someone who hit a couple of big shots late in that game.
"He is someone who has been playing good basketball as well.
"They have a good inside, outside attack and when they played fast against Brisbane the other day they got a 20-point lead.
"Taking care of the basketball and shooting high-quality shots at the other end could certainly slow them down a bit."
Forward David Barlow and guard Chris Goulding both trained on Tuesday after having knee concerns although Barlow didnt do any contact work, while centre Alex Pledger is still recovering from illness but is likely to travel to New Zealand with the team.
"Pledger is still dealing with a little bit of illness but we dont think he can infect anyone else with it," Vickerman said.
"So we think he should be better by Friday."
The Breakers are moving a selection of their home games to other New Zealand cities in a bid to broaden their support although that also means the home side will have to travel to Invercargill in the far south of the country.
Vickerman, who is a former Breakers championship coach, joked they would struggle to go any further south but he also noted the strong support and facilities for New Zealand NBL side Southland Sharks.
"I think Stewart Island is a little more south," Vickerman joked referencing the small island 30 kilometres off the South Island coast.
"But they have great basketball support and Ive always enjoyed going down there.
"The fans are fantastic, they have a really good venue. Auckland is a little bit closer [to Melbourne] but we got a direct flight to Queenstown so its not a heap different."
Melbournes players and coaches will have a rest day in tourist destination Queenstown after an exhausting schedule of games that will continue after the Breakers match, as they host Brisbane Bullets in Melbourne on Sunday and then host Sydney Kings on November 24.
"We have booked a jet boat and want them to really experience Queenstowns extreme adventures although we havent gone too extreme," Vickerman said.
"We will just catch ourselves for a day. Its a long trip so we try to break it up. The FIBA window is coming up and everybody will be going their different ways so its a good chance for the group to have some team activities before then.
"Its been an abnormal schedule so there [are] some bodies we have taken care of well but mentally that refresh will be extremely important just to lock in and focus for these last three games before the break."
Melbourne United play New Zealand Breakers at ILT Stadium Southland on Friday at 5.50pm AEDT then host Brisbane Bullets at Melbourne Arena on Sunday at 2.50pm.
Roy Ward is a Sports writer for The Age.