Sports
FIFA World Cup: France v Belgium semi-final live scores, results, highlights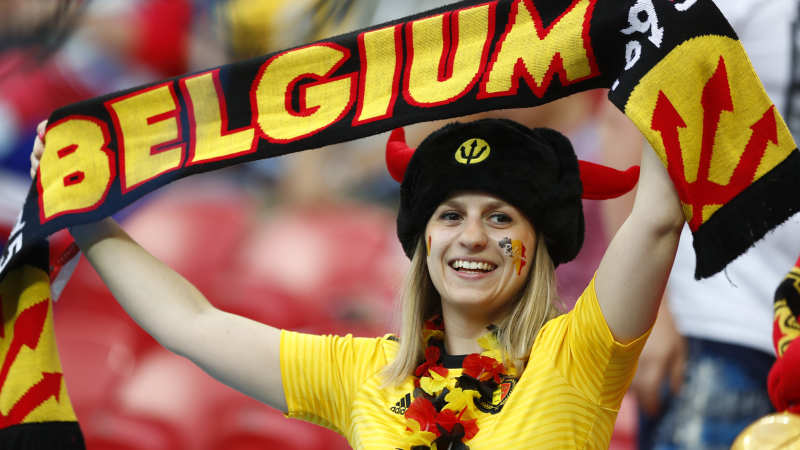 Mbappe will star for 15 years, De Bruyne predicts
By Jeremy Wilson
Kevin De Bruyne has revealed that he had never even heard of France striker Kylian Mbappe less than 18 months ago but that he now expects football's second-most expensive player to be a world star for the next 15 years.
Although Mbappe was already widely regarded by scouts and managers as the outstanding teenage talent in Europe when Monaco knocked De Bruyne's Manchester City out of the Champions League last year, the Belgian admitted that he had no knowledge of a player who would move that summer to Paris St-Germain.
French attack led by a striker who can't score
By Jeremy Wilson
It is a quiz question that would surely force even the biggest of football anoraks to pause for thought.
Who was France's main central striker when they last won the World Cup in 1998? Leading scorer Thierry Henry? Perhaps Christophe Dugarry? Or was there some sort of system that allowed Zinedine Zidane or Youri Djorkaeff to function together efficiently at the tip?
There was, but the answer is that France's greatest team were still spearheaded in attack by Stephane Guivarc'h, who finished the tournament without scoring a goal.
Henry keeps a low profile as he plots downfall of France
By Jeremy Wilson
They were teammates when France conquered the world 20 years ago but, ahead of meeting Thierry Henry tonight for a place in the World Cup final, Didier Deschamps was blunt in describing his old friend's current status.
"When you go to a club abroad and play against one from your own country, you are part of the enemy," said the France manager. "This time, in an international match, it is much higher. He is facing his home nation. From the time he became an assistant to Roberto Martinez [Belgium manager], he did know that can happen. It is a difficult situation – bizarre – it is not easy for him."
Most Viewed in Sport